Installation and Repair of Commercial HVAC in Lake Charles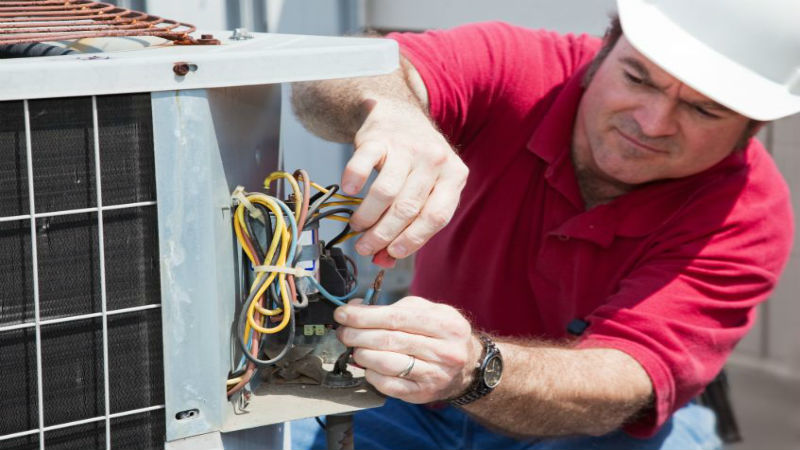 Looking for a reliable, reputable, HVAC contractor is not always easy. There are many from which to choose. A typical commercial HVAC installation is an expensive investment. Once it has been installed, certified technicians who are intimate with the equipment and the recommended maintenance schedule should maintain it. Inexperienced and untrained individuals can easily make an error, one that can jeopardize the safety of the building and the people who work in it. By hiring an HVAC installation and repair company that employs trained, licensed technicians, you can help to avoid expensive and untimely failure as well as insufficient heating and cooling.
Hiring a commercial HVAC company is unlike hiring other service companies. It is easy to make an error, primarily because people are unaware of what to look for. A commercial system is very different from the typical home system. The key to the successful function of complex commercial systems lies with preventative maintenance. It is a mistake to try to save costs by avoiding routine maintenance. Regular maintenance, such as that provided by Calcasieu Mechanical Contractors, Inc. will help protect the equipment from sudden failure, and the unnecessary expenses that go with it.
Commercial HVAC systems are expensive, making a decision on repair and maintenance based merely on price is a mistake. Those involved in commercial HVAC repair in Lake Charles are well aware that inexpensive service quickly leads to breakdowns and failure that, in turn, lead to high repair costs. It is essential that the company you engage to install and maintain your equipment employs technicians that are fully qualified and licensed to work on your type of system. Once you have identified the best HVAC service company in the area, do not hesitate to enter into a maintenance contract with them. Once the company is contracted to look after and maintain your system, you can rest assured that all routine and preventative maintenance will be done. Ongoing, routine maintenance and repair is the best way to ensure your system will work well and last longer.