Tips for Choosing the Right HVAC Contractor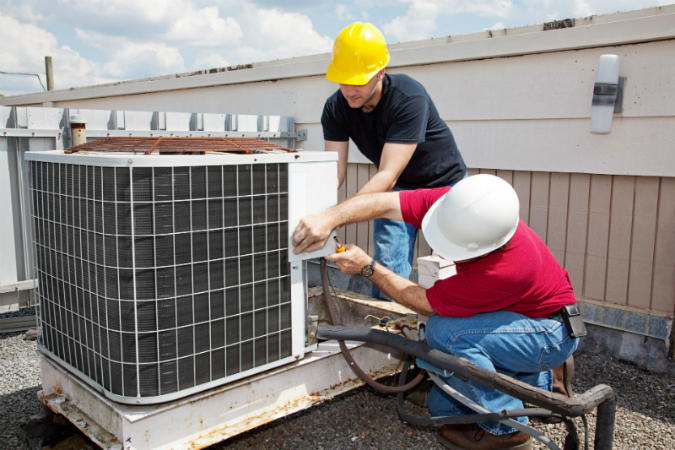 Are You Looking for a Heating and Air Company?
While searching for an HVAC contractor you may be wondering a lot of things. Like, how do I even begin? Here are just a few tips to help you find the right HVAC contractor for you.
How do I even find an HVAC Contractor? There are many websites that you can use to find a qualified HVAC contractor. Most likely, you will want to find one that is close to home. Take a look at the unit in your home and see if there is an HVAC company associated with it and start there. If not, checking for HVAC contractors near you will most likely be your best bet to find a contractor that is within your state.
What do I ask when I find one? One of the first things you should ask an HVAC contractor is about their paperwork. You should make sure that they are licensed so you know they are qualified to do the work needed. Next, ask about their insurance. Your HVAC company should have liability and worker's compensation insurance. These insurances will help to ensure that any damages to your property, or any injuries that happen on your property, will not be your responsibility.
Do they have a contract? After your initial meeting, you may start to wonder about contracts. Make sure that everything goes into writing. If the company gives you an estimate, make sure that the price is written down and agreed upon by both parties before any work is started within your home. You will also want things like dates they will be working, costs, and a deadline for project completion. The deadline is especially important because you do not want them to start the project and then return to finish months later. The contract is very important, and a good HVAC contractor will help you to understand all aspects of it.
What are their references? You want to make sure that the HVAC contractor has solid references. Some of these you may be able to find online before you contact the company. A good HVAC contractor will provide referrals if you ask. You should call the referrals and ask any questions that you have, especially pertaining to their experience with the contractor's work. If the contactor is unwilling to provide referrals, go elsewhere.
If you are looking for one of the best heating and air companies in Jacksonville, FL, give Jenkins Heating and Air a call today!