How Often Do You Need to Service HVAC in Blue Springs, MO?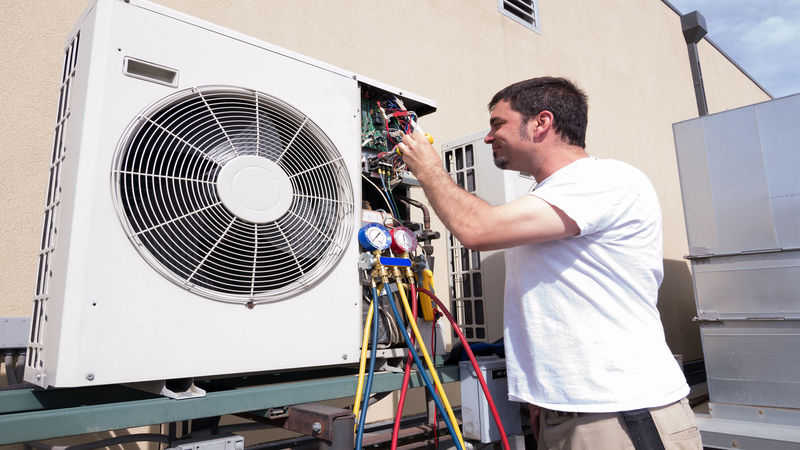 To maintain efficiency in your HVAC systems, getting routine service from specialists such as AFC Heating and Cooling is important.
Why HVAC Systems Need Routine Maintenance
It's imperative to understand why your HVAC system needs regular service so you can save energy and maintain a comfortable living environment.
Every year, your heating and cooling systems become slightly less effective. Many factors are involved in this, such as a decrease in fluid, dirt build-up, drain clogging, and degrading parts such as evaporator and condenser coils. Getting regular maintenance for HVAC in Blue Springs, MO can slow down the declining effect. This prevents an increase in utility costs.
Moreover, regular checkups mean you're aware of how an HVAC system functions perfectly. So when you spot a strange occurrence such as banging noises, weird odors, or a water leak, you can call an HVAC specialist immediately. As these issues don't resolve on their own and only worsen, you can diagnose the problem and nip it in the bud.
How Often Should You Service Your HVAC System?
It's essential to get service for your HVAC in Blue Springs, MO when your HVAC system loses efficiency or faces issues such as ignition failure or a refrigerant leak. If you hear a strange sound or notice a chemical odor coming from your HVAC system, even when it's running perfectly well, it's best to schedule a checkup.
In addition to this, an annual service is important. Your heater should be inspected in the fall so you're prepared for the winter. Have your cooling system checked in the spring, so you're aware of whether or not it can work efficiently during the scalding summer days. This can help you avoid an unexpected shutdown, and any broken parts or decline can be fixed.
Address: 824 NW Main St, Lee's Summit, MO 64086, United States