3 Reasons to Inspect Your AC Unit Every Month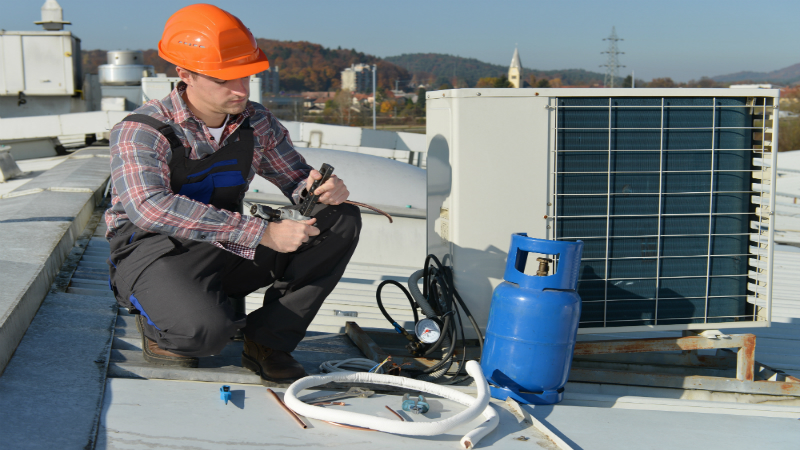 When it is cold outside or even snowing, it may seem odd that your air conditioning unit would require an inspection. If you live in a geographic area that experiences heavy winds, rain or snow and your AC unit is situated outside, a monthly inspection is worth your while. A Ravenswood air conditioner repair professional can also handle the monthly inspection for you.
Here are three reasons why you should inspect your AC unit every month.
Remove Debris
When the weather gets aggressive, it can generally blow debris from one area to another. That debris can easily end up on your AC unit, and sometimes, find its way inside. Through the crevices of the unit, rain and melting snow can make its way into the unit, as well. Simply, to be safe, check if the unit has any debris on the outside that needs to be cleaned off. Then, take a look inside for the same purpose.
Check the Thermostat
It is a good idea to adjust the thermostat to the recommended settings based on the season and whether or not you are home. Your AC unit's thermostat should not be set to cool when you are not home. Not only does it cause your energy bill to rise, but it also works your unit when you are not around to enjoy the fresher temperature.
Clean the Filter
Your AC unit's filter should be cleaned when the summer weather passes. You should also give it a look before the warmer weather begins. When the air filter is not clean, it causes your unit to work harder. If the AC unit is working harder, it could require replacement or repairs, sooner.
Regular AC unit inspections keep it healthy. When you need air conditioner repairs in Ravenswood, contact American Home Heating & Air Conditioning.